Compounding is a very fragile exercise. It requires a sober mind, and an almost obsessive adherence to the regulations of the US Pharmacopoeia and National Formulary (USP-NF). It also requires diligence and utmost professionalism. Here are a few pointers to ensure safety stays the topmost priority.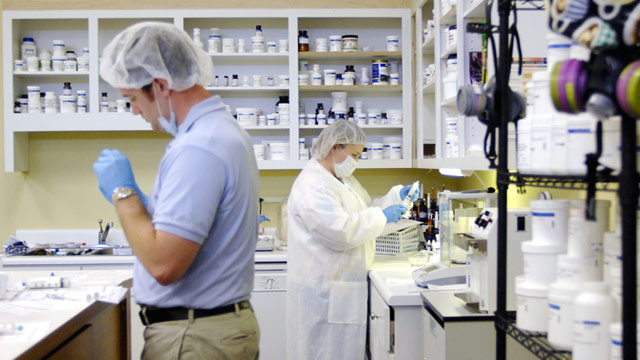 Subscription to Compendium
This is a publication that covers twelve months of comprehensive compounding information. The information contained therein covers general chapters, new editions or additions, and monographs. Anything related to compounding will be found in this publication. The small subscription fee is worth all the good the facility staff will reap. So, splurge on the compounding compendium as a way to improve work product of the facility.
State Regulations
The FDA regulates all commercial pharmaceutical manufacturing. Nothing gets made for sale to the public for medicinal purpose without express approval. However, the state authorities are the primary overseers of the facilities. The rules of oversight are updated as deemed necessary. This particular exercise is done under the jurisdiction of the state boards of pharmacy. Ensure you and every other member of staff knows all that is required of them and facility by the state.
Guidance Docs
503A is an FDA document detailing the ins and outs of pharmaceutical compounding in small very particular batches. This is usually done by small facilities. 503B details larger operations. These facilities will mainly target the healthcare facilities. Ensure to study up and review these documents. Commit the documents to memory. Stay abreast of any conversations happening about these documents. They are a lifeline in the compounding business.
Revised USP Chapters
These are quite often reviewed and changed or tweaked a bit if called for or deemed necessary. It is all in pursuance of the best healthcare possible for the people. Stay up to date of any revisions made to the chapters. Update things on your end to ensure that you stay compliant. This action would also affirm your commitment to the compounding safety level of the facility.
Risk Assessment of Hazardous Drugs
There is a prescribed definition of hazardous drugs by the National Institute for Occupational Safety and Health. Learn it. Understand it. Review your standing. Make the necessary arrangements to ensure these risk assessments are conducted. These hazardous drugs are quite prone to safety issues. It is best to be overly cautious than to be sorry later on after someone has been harmed.
Public Comment Versions of USP Chapters
This is part of a collaborative effort to constantly improve the USP chapters. Pharmaceutical scientists, academia, and the government join together to offer comments on different chapters. These comments spur discussions that may or may not lead to the development of new regulations. Use these comments as supporting arguments for actions taken to improve safety. Or, to help you put in place positive changes that pertain to safety.
Detailed USP 797 and 800 Protocol
These chapters are concerned with decontamination, cleaning and disinfection practices. These exercises have to be carried out with extreme caution. Certain measures have to be put in place to ensure efficiency and effectiveness. Otherwise, the compounded drugs would be toxic euthanasia agents. Ensure every member of staff knows the protocol for these exercises. Instill discipline, at least where these are concerned. The USP chapters are very specific about what needs to bed one.
Environment Monitoring Process
This is an exercise meant to test the capability of procedures, personnel, equipment, and facility in general to produce sterile end products. It is done by running a simulation of the actual compounding procedure. Through this, the loopholes are noted. Now, ensure to review the reports after the process. Not just for enjoyment but to find out what needs fixing and actually fixing it.
Certification Reports
Once oversight authorities visit the facilities, they leave their notes on the facility. They will show what is good, what is not and what is hanging in the balance leaning towards non-compliance. Now, most people would hurry to fix the bad. They will often forget the threats of non-compliance. These are quite dangerous because you do not know when the scale could be tipped. Address both the bad and the almost. Learn how to recognize these yourself too.
Gap Analysis
This is a form that is filled and the test results reveal where one lies on the compounding safety spectrum. One may also find out how they rank against the other participants of the analysis. This works in two ways. First, you are able to establish a threshold of sorts for compounding safety. Second, it fosters a kind of competitive improvement of operations in pursuance of maximum safety.
No One Loses
Compounding safety benefits all parties involved. The facility gets a good reputation for producing safe and sterile end products. The patients get the best possible medication. The country gains the benefit of a healthy and thus productive nation. Win-win-win situation, if you may.